This has easily been one of the most lukewarm years musically for KPOP. Day after day, I have found the light and love that I had for this genre diminishing into nothing. I can barely recall most of this year's releases. With that being said, I guess I didn't realize how much I missed EXO and that a bit of my nonchalance towards KPOP was due in part to how empty I felt without them. Granted, we still had the subunits and the solos and SUPER-M, but I guess I was really just craving seeing all of them together again. It was difficult seeing Minseok and Kyungsoo leave. Not to mention the lack of Yixing for understandable reasons. Even while the teasers were dropping, I will admit that after the first one, I was still not feeling KPOP and I thought to myself, "well shit, if an EXO comeback can't get me excited about KPOP then maybe my time here is done."
When I woke up this morning, I saw the news of Godfrey Gao's passing and I didn't think that I would be able to enjoy EXO's release because that incident was now weighing heavy on my heart. Especially since I literally closed out the tab for Gravity of a Rainbow last night and said I was going to add it to my watch list for after Royal Nirvana and Joy of Life. *SOBBING* But I've been trying this thing with grieving where I try to focus on things that make me happy so I am not overwhelmed and thankfully Obsession was the perfect solution.
I feel the need to state a disclaimer to say that I am no music expert and I don't claim to be one. I didn't study music theory or any of that shit. I am a consumer and I like what I like. End of.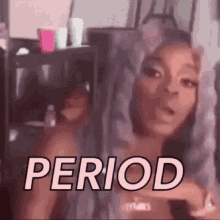 ---
OBSESSION BY EXO [ALBUM AND M/V REVIEW]
Title: OBSESSION  -The 6th Album
Artist: EXO
Label: SM Entertainment
Release: November 27, 2019
Obsession – Title Track
Heheh. Did I listen to the leak when it dropped? You bet! Seriously at this point I am inclined to think that SM just be leaking they own shit. HOW DOES IT HAPPEN SO OFTEN?? Anyways, all my mutuals who heard the leak before me said that it was terrible and I was nervous. Now I'm not going to lie, the first few seconds threw me off and I thought that maybe this was actually a NCT song, but after the initial listen, I found that I genuinely like this song. When I say genuinely I mean it and not in a stockholm syndrome sense. Now when I saw the music video??? Take that like and put it on a thousand. STRAIGHT FIRE AND FUCKING FLAMES. The visuals from the MV are marvelous. The boys look insanely attractive. The choreo is strong, sexy, vibrant and makes me wet. Sorry not sorry. This doesn't feel like a typical EXO release to me. I have rewatched this MV so many times and notice something different each time. The ending where they break their necks and bring back the clones.. fffffuck. The only thing that makes me sad is that I know Minseok and Kyungsoo would've ate this shit upppppp!!
B-Sides
Trouble
The vocal layering on this song is so good. I love the way Junmyeon's voice sounds so silky too. Good feels bad and bad feels good. Y'all think you're in trouble? BITCH I AM IN TROUBLE. I heard the trap reggae that SM hinted at in the song description during Chanhun's rap. It doesn't overpower the song, smart move. (9.5/10)
Jekyll
The bass and beat on this track is actually quite sickening. The chanting for the chorus reminds me of a NCT-esque type approach. This is such a haunting sound and fits into the whole concept of this album. I hear some elements that I really like. I feel an eventual grower with this one. (8.5/10)
Groove
Is there a better way to describe this other than Groovy? Because I am struggling. It feels like a nice song to grind to with a bit of a Latin flare. I absolutely love from 2:44 until the end. (8/10)
Ya Ya Ya
I just wanted to let you know that EXO said BLACK LIVES MATTER. They came in with that SWV sample and ate that shit right up. This is grown folks music and grown folks business. You don't even understand!!! This is fucking awesome. Like I don't wanna claim favorites because it has only been day one, but THIS ONE RIGHT HEREEEEEEEE. Haven't heard a breakdown that didn't annoy me in a long time. Ugh I am OBSESSED. Please promote this as the bside. (10/10)
Baby You Are
Compared to the other tracks, this one seemed to remind me the most of a typical EXO song. Which is by far not a bad thing, remember how I said I have been missing old KPOP? The strings on the chorus reminds me of a light rock sound that we used to hear a lot of in the early 2000s alternate songs. (7.5/10)
Non Stop
This is another classic kind of sound and kind of reminds a bit of Blooming Days' long lost cousin on his father's side. It is definitely a vibe that I can dig. Subtle use of these fresh sounds with the trumpets and not sounding annoying, is a talent, truly. I feel the need to do a little Uptown Funk when this one comes on. (7/10)
Day After Day
I don't know what the lyrics are saying, other than what I am able to pick up on and I just wanna say that this is that "text your toxic ex and say you miss them" music. Why do their vocals sound so destructive to my uterus? EXPLAIN. EXPLAIN. We know that I am a boring person and so yeah, I am eating this shit all the way UPPP. (9/10)
Butterfly Effect
This was the only song that I had to immediately replay my first listen. It also helped that it was the last song cause then I could do this guilt free. Baekhyun is my r&b king and I thank him every day. Yes, I am the angel of your lives! Don't forget it boys. I feel the trans-formative nature of both the songs and the lyrics. (9.5/10)
Final Thoughts
Of course as time goes on my opinions are likely to change, but I doubt it will by much. As expected when it comes to EXO there's never anything less than sheer talent. One of the most vocally cohesive boy groups that currently exist. A standout for me on the album was by far Junmyeon; I enjoyed hearing more of him. Each song evokes a different feeling. The exo vs x-exo was very apparent in the stylistic choices. With an album like this surely there is something for everyone. I know I say that every EXO album has no skips, but this one truly has none. Not to be dramatic but EXO truly saved KPOP for me because I was just about done with it all. Below are some of my favorite tweets!
Concept: 10/10
Vocals: 9.5/10
Raps: 9/10
Cohesiveness: 9/10
Overall Rating: 9.5/10
---