Extra-Ordinary You
What would you do if you found out that you were, in fact, a character in a comic? And an extra character on top of that? Change the course of the story, obviously!

Eun Dan Oh is a 18-year-old high-school student from a wealthy family who suffers from a lifelong heart condition that inevitably means she will not live past her teenage years. However, when Dan Oh realizes she is experiencing long gaps in her memory as well, she comes into the unhappy inheritance of another fact in her life: she is a character in a Korean webtoon and all of her actions are predetermined by the artist who draws her. To make matters worse, she discovers she is only a supporting character in the cast. With her newfound understanding of the world she inhabits, she is determined to find true love in her own plot-line and circumvent the author's plans for her character by utilizing the flashes of storyboard she alone is able to see.

MYDRAMALIST
---
Yes, I previously did a first impression on this drama, but for some reason I felt obligated to yet again copy and paste all that back here for you guys to read once again. Be grateful! ;]
Whew! Here we are guys!! At the end of a drama that definitely did not give me what I first expected which is not a bad thing. I went in thinking this was going to be lighthearted and easy, which was seriously naive of me considering our lead had a heart condition and this drama is based on comic book characters finding out that they're in a comic book. Spoilerish Behavior Ahead!
Let me preface this review by saying that the writer of the comic book (in the show) is a little bitch. I have a theory that the writer is Kim Eun Sook cause who else writes female characters so shitty? Yes. I went there. Moving on, the plot of this story was surprisingly well done. It was romantic, cringe, suspenseful, angsty and repetitive. Oh so repetitive. Repetitive to the point where I literally did not even care in the slightest when the final four episodes came around and Dan Oh lost her memories. Matter of fact, throughout those last four episodes I was just like ARE WE DONE YET?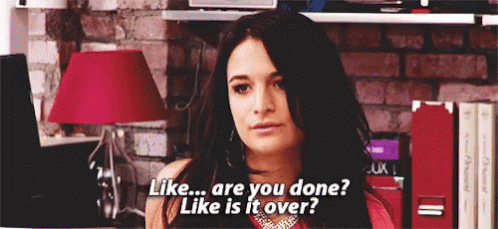 I will say that I did find a few things very confusing, like I don't understand how things allegedly went back to its place once the stage was set but then somehow they're able to keep other trinkets and stuff like the shoes and books and what not? I dunno.. I also did not understand the writer's (comic book not drama) purpose for introducing dried squid's lover from Trumpet Creeper?? I also was annoyed by how petty the writer was too, like how you gonna be petty and lazy? Didn't even bother drawing new characters.. Using the same dusty names? Wack.
The characters were very fun and there was something for everyone. I actually didn't dislike a single character and wanted each of them to get the happy ending they deserved. I was surprised to see that Do Hwa became my favorite at the end of the day because he was so absolutely endearing. I literally wished with all my heart that he got the girl, but he was so content with his story that I was just like uwu. Shoutout to Ju Da for saying she wanted to date Do Hwa on MWF, Nam Ju on TTS and be by herself on Sundays. LOL. I liked Dan Oh a lot, not so much when she tried to hide things from Haru, but I liked her throughout because she was so darn cute. I actually liked Kyung more than Haru, please don't come for me!! I know I am an adult and Haru is by far the better guy in every way: tall, handsome, sweet, respects women, wasn't a bully. But fuck, Kyung was so pathetic and lonely and I wanted to give him a hug and all the love. That being said Rowoon could still very much get it.
The romance between Haru and Dan Oh was the catalyst for the entire show and I loved it. They were beautiful and sweet and truly honed in on that whole "soulmates" thing. I mean they found their way back to each other during every memory loss and story. I mean if I were the writer I would just stop drawing their asses, but Kdrama gotta kdrama so what do you do? Heheh. While I am talking about ridiculous behavior why do guys get to wear full coats, trousers, pants and women still have to wear a skirt and jacket? Like I know Dan Oh's ass was freezing on that date with Kyung by the beach. Speaking of that date, I will admit that it was cute seeing Kyung happy, even though Dan Oh had lost her memory and wasn't aware of herself. I shipped them a little bit! I can't help it!! I guess Ju Da had the tea about wanting to date both. Hhehe.
I guess overall this was a pretty solid and enjoyable watch. I would likely recommend this as a good drama to watch to kill time. I am not sure if I would rewatch it, but I think it has a decent rewatch value. I will say that I am a little bit curious about that other story where they met again because Dan Oh's bundles were popping!
Story: 8/10
Acting: 8/10
Music: 7/10
Rewatch Value: 7.5/10
Overall: 8/10

Fave Song: First Love (첫사랑) by Epitone Project