Road To Kingdom
Annyeong! With Kingdom right around the corner we have decided to bless you with our 100% biased and definitely true ranking of the performances. Sugar Baby's rankings are of course more valid since she is a misandrist! Heheheh. Once again…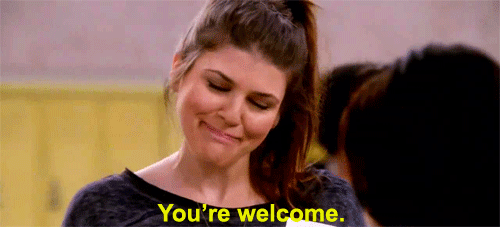 Road To Kingdom is seven "nugu" groups battling for a spot in Kingdom which is Queendom's counterpart and is just proof that Mnet hates women. Change my mind.
The seven contestants were:
Pentagon – Originally a ten member group that is now nine, was created through the Mnet survival show called Pentagon Maker. They debuted in October 2016 under CUBE Entertainment.
ONF – Currently a six member group under WM Entertainment, debuted August 2017 as seven members and divided into two sub-units.
The Boyz– An eleven member group after their twelfth member departed in 2019, debuted under Cre.Ker Entertainment in December 2017. Has members that were in Produce 101 Season 2 and High School Rapper.
Golden Child– Dubbed INFINITE's little brother group, the ten member group debuted under Woollim Entertainment in August 2017. Their leader is the actual younger brother of INFINITE's Sungyeol.
VERIVERY – Jellyfish Entertainment's second boy group consists of seven members and debuted January 2019.
ONEUS – Debuting the same day as VERIVERY, this RBW Entertainment six member group are a mixture of members who have had their time on survival programs which include MIX NINE and Produce 101 Season 2.
TOO – This ten member group was created through the survival show WORLD KLASS. They were co-managed by n.CH Entertainment and Stone Music Entertainment.
Unlike Sugar Baby, Lazy Unnie actually watched the show in its entirety. Since most of our rankings differ, we are just going to post our top two and link the rest. Let's get into the rankings! xx
---
90 Seconds Performances
Song of King
My Song
Collaboration & Your Song
Lazy Unnie's Rank
Rank 3 – VERIVERY & TOO "ON"
Rank 2 – The Boyz & ONEUS "Heroine"
Rank 1 – Pentagon & ONF "Kill This Love"
Sugar Baby Unnie's Rank
Rank 3 – VERIVERY & TOO "ON"
Rank 2 – The Boyz & ONEUS "Heroine"
Rank 1 – Pentagon & ONF "Kill This Love"
Finale Live Comeback Stages
---
Since this is being posted right before the season of Kingdom airs, spoiler…. The Boyz won and will be participating in the male version of Queendom. They will be going up against ATEEZ, Stray Kids, SF9, iKON and BTOB. Let's see how biases MNET can be this time around. Good luck!