Queendom
Hello readers! So, here I am at the end of Queendom with my rankings because that's all that truly matters. Initially I was going to do a week by week recap, but as soon as I watched episode one, I already knew who was going to win and where this shit was headed so I saved my time. I have also decided to save your time by giving you a biased ranking!!!!!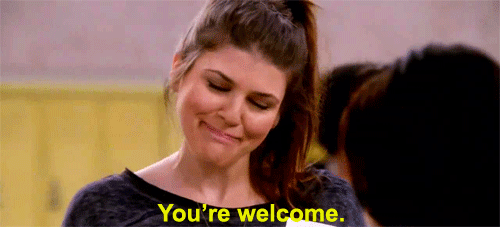 If you don't know what Queendom is, then let me explain it as Mnet's way of trying to entice fanwars that backfired because all the girls ended up being friends and there was no shade at all. BRING BACK UNPRETTY RAPSTAR COWARDS. So basically six contestants would release music on the same day and the one got "number one" would be named the best of the best or whatever.
The six contestants were:
AOA – Originally an eight member group that debuted in 2012 and is now down to five members and hasn't had a comeback since May 2018.
Oh My Girl – Another previously eight member group (debut 2015) that is down to seven that I considered to be severely underrated. They got their first music show win in January 2018.
Lovelyz – Eight membered group (debut 2014) also a little underrated and not super popular. Kei and Mijoo are like their most popular members and they got their first win in 2017.
Park Bom – Previously in girl group 2NE1(debut 2009) now a soloist who was on hiatus for three years.
Mamamoo – Four member girl group (debut 2014) that has gotten extremely popular and trendy throughout the years. Hwasa is literally everywhere. Their songs always go #1 or #2.
(G)-IDLE – Six member rookie group (debut 2018) that got a music show win like a month after debut and snatched all the Rookie of the year awards last year.
Now readers, if this show is about seeing who can become "number one" of the list of girl groups, which two do you think the actual competition will be with? Yeah.. I thought so.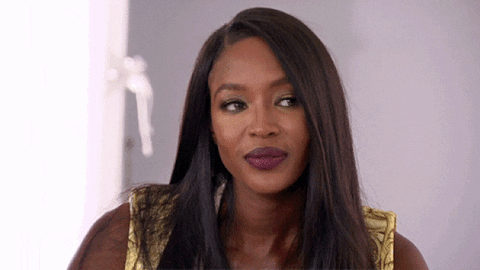 So yeah I watched like two of the actual episodes and then watched all the performances by week. So there will be no pity points in the ranking based on any emotional shit that happened behind the scenes.
---
Representative Hit Song
Rank 6 – This is so bad. I think everyone is a liar who reacted positively to this. The choir, the audience and the backtrack were all out-singing.
Rank 5 – I don't remember this song being so boring or is it that they just lack charisma? Anyways still better than Bom's performance so there's that.
Rank 4 – Although I love this song, I will admit to the stage being lack luster and not as exciting as it could've been especially if we consider that the best performance of this song was actually so much better.
Rank 3 – In all honesty, this is actually a representative performance of KKKMoo Mamamoo. They nailed it when they chose this and the concept they used. I also really liked this song when I was a bit into them.
Rank 2 – Yep, Soyeon and friends kinda did the thing with this one. I love that it started with Minnie speaking Thai and the performance itself was thoroughly enjoying. I see why Cube gives them all the food.
Rank 1 – What I love about this performance is how they came out and SHOWED THE FUCK out. Like they ate that shit alllllll the way up. Plus the nostalgia points were maximized!!
Cover Song
Rank 6 – I think YG should sue. I think that each individual member of 2ne1 should also sue. I think the dancers who had to perform with them should also sue. And finally the audience should sue the fuck out of them for having to watch this shit.
Rank 5 – BEG saw this and decided they needed to make a comeback STAT because this was not acceptable in any way, shape or form.
Rank 4 – Ruined a perfectly good song with their excessive MMM behavior. This performance got #1 by the audience which is just blatant foolishness
Rank 3 – She actually did a pretty good job with this. She looked and sounded great. I actually think Cheetah brought this down and could've been kept.
Rank 2 – Even though MMM murdered their song they DELIVERED the fuck out of this one. This performance was amazing and before I saw OMG's performance I was convinced they would've won this round. I was shocked to see them at 3rd overall.
Rank 1 – Yeahh… I can't even listen to the original version of this song anymore. This is literally the only version to exist for me. I get so emotional watching this. It was beyond beautiful. I love how simple yet powerful this performance was. My favorite performance of the entire show.
Unit Performance
VOCAL
Rank 3rd – I feel like I can't understand what Bom is saying when she's singing. Which sucks cause Hyojung sounded so great. I mean of course it felt emotional but yeah that don't make up for the struggle vocals. Sorry.
Rank 2 – Like we all know the reason they won was because it was Hwasa… Kei outsang though and that's that. I love Kei's voice and she is actually the sole reason I listen to Lovelyz. The streets are saying she didn't fit the song but the streets can eat a dick.
Rank 1 – I love love love Minnie's voice. It is so soothing. Wish Soyeon wasn't a selfish twat and allowed other people to sing in (G)-Idle songs. Yep they were robbed. I don't care.
DANCE
6th – Bom ft Eunji: They weren't doing nothing on stage. Bom had a better chance just dancing for herself.
5th – Moonbyul: Although I enjoyed her solo performance a lot, everyone was outdancing ole girl on stage during Power.
4th – Chanmi: She ate on the Power stage but her solo was not doing much in comparison.
3rd – Soojin: I didn't enjoy Señorita as much as I could've if she had focused on something more than being sexy, but combined with the Power stage, she did her thing.
2nd – Yein: Yeah she's one of two people who brought it on the solo stage and the group stage. I was shocked and proud.
1st – Yooa
She was eating all the girls up.Her solo stage was the best and she even outdanced while she was in the group stage. #LoveToSeeIt
Fan-dora's Box
Rank 6 – I promise i'm not a Bom even though it looks like it, but like she never finishes her notes before she moves on to the next word. It's a good thing she does a lot of R&B style songs.
Rank 5 – I kinda understood why they choose to do Jelly Baby and then Jimin's solo since Seolhyun was gone, but I don't think it was a good choice in all honesty. I was very disappointed, but hey! at least I can understand what they were saying.
Rank 4 – I enjoyed how sentimental this performance made me feel. Like I almost thought about stanning them again. Plus their vocals were on point. I forgot how much more enjoyable they are when they aren't overdoing everything.
Rank 3 – This was such a cute perfomance and such an improvement from the Sixth Sense cover. This was Lovelyz shinning in what they do best.
Rank 2 – The concept behind this nightmare version was really good. Miyeon still boring, but everyone else kinda nailed the expressions. I am truly impressed by this.
Rank 1 – I was soooo nervous when I heard it was gonna be Twilight cause it was my favorite song from Remember Me mini and I should've known better than to be nervous. They absolutely killed this all the way through. The high notes, the dance breaks. They are concept queens and that is a fact. Side note: Yooa and that blonde wig lmfaooooo.
Finale Live Comeback Stages
It should be known that this is a ranking of both the song and the comeback stage combined and not limited to just the stages or the performance considering these are new songs as well.
Rank 6 – Although this was a very generic sounding song, I did like it because it was easy to listen to. I wish there was a little more of Lovelyz's charm in it though. Probably would've ranked higher had that been the case.
Rank 5 – The song was very Bom and would've probably been ranked last if she didn't tug at my heart strings. Like fuckkkkkk. I miss 2NE1 so much. I, too, wanna go back. Ughh.
Rank 4 – The performance was good. Really good. It made me even like the song which I initially thought was lukewarm at best. The charisma they brought to their performance was really good.
Rank 3 – This was actually way harder than it had any right to be. I really liked the performance for this and the concept made sense with the song, but man Soyeon's voice is so irritating to me. LOL. Yep it literally was down to just her voice being the reason. Oh and her innate obsession with being a culture vulture. LOL.
Rank 2 – THIS WAS HARD. I really really liked this song and the stage. I was going to give them #1, I really was. They ate the stage up! They proved that even though they were only five they were still THOSE girls. I can't wait for FNC to finally give them a comeback. I am proud.
Rank 1 – GUERILLA. WOW. WOW. Now listen. I preferred Sorry to Guerilla with initial listen because Guerilla sonically reminded me of a sibling to SSFW (which I LOVE btw). But the freaking lyrics of the song swayed my soul and combine that with their expressions on stage performing this. I was lost guys. I was. I have been rooting for these girls for so long that I felt everything watching this. It was simple with not too much theatrics, but so powerful. I am proud. Such a fitting song with such a fitting title.
---
So like spoiler alert or whatever, but Mamamoo ultimately won, but I would argue that the real winners were Oh My Girl and AOA. Oh My Girl finally received the recognition that I have so desperately wanted for them and I hope they continue to thrive. As for AOA, they got to show that they were still top of the line Ace of Angels! I look forward to a season two with some truly nugu groups, or some top tier groups where it won't be predictable to see who ends up winning it all. BUT after all, we do know Mnet has a problem with rigging shows. Hehehe.